Il Trovatore (Zürich)
by Giuseppe Verdi

Opernhaus Zürich / Royal Opera House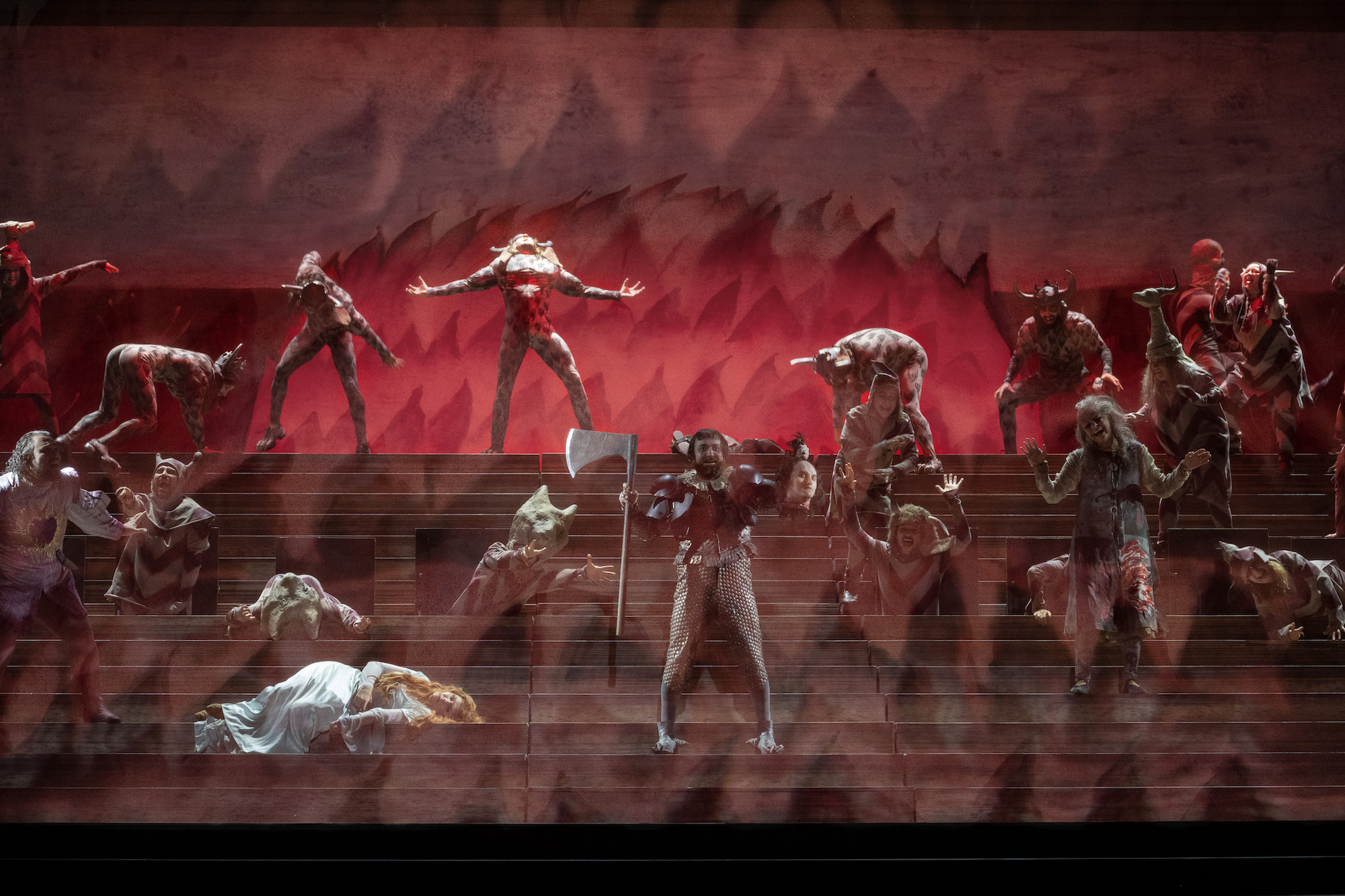 Cast: Piotr Beczała / Marina Rebeka / Quinn Kelsey / Agnieszka Rehlis / Robert Pomakov / Bożena Bujnicka / Omer Kobiljak

Conductor: Gianandrea Noseda / Choreographer: Emma Woods / Designer: Annemarie Woods / Lighting Designer: Franck Evin / Fight Director: Jonathan Holby / Photographer: Monika Rittershaus


It becomes clear what a miracle this performance has achieved: it has not tamed this work, but shows its force, its contradictions, its entire emotional madness.
Berner Zeitung

Verisimilitude is therefore not the norm, because the theater and the pit make short work of it, when they are as well mastered as this evening. You just have to believe!
Opera Online

Full of energy, cleverly thought out, effective on the stage and entertaining in the best sense of the word - if this is even permissible in view of the gruesome events. You need at least four pairs of eyes to grasp everything
Rauchszeichen

Noseda was not alone in Zurich with his debut, as was the director
Adele
Thomas was staging outside of England for the first time. A stroke of luck, because two true servants had found each other at work.
Frankfurter Allgemeine
The audience donated generous applause for this convincing opera performance during the piece, which at the end increased into many bravos for everyone involved. This series of performances should not be missed.
Opern Magazin
The fact that the evening was such a complete success is largely thanks to the production by the young British director Adele Thomas, who developed her direction entirely from the music
★★★★★
Opera Gazet
A medieval fairy tale, with strong gothic overtones, based on beliefs on magic and the supernatural […] the evening was a resounding success
★★★★
Bachtrack
This staging was simply a stroke of genius.
Opera Aktuell